Why you should direct deposit your tax refund
(and how to do it)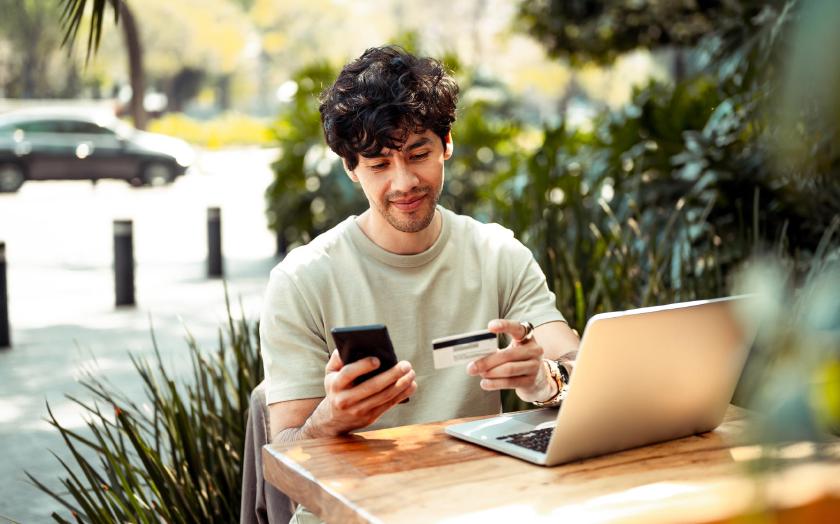 Filing your taxes? That's beat. Getting your tax refund early? Now that's more like it.
If you're doing a double take and wondering how you get your tax refund early, we've got that breakdown for you below. It all comes down to signing up for direct deposit. But first let's talk about why getting your tax refund through direct deposit makes all the sense.1 Hint: You're about to save time. A lot of it.
Stop checking the mailbox

When your tax refund check's in the mail, it can feel like straight up agony every day you open that mailbox flap and find it's empty (or worse, filled with bills). With direct deposit you don't have to worry about your check getting lost in the mail or held up at the post office.

Stop waiting in line at the bank

You're busy, we all are, right? And when the government is actually handing some of your hard-earned money back, who wants to line up at the bank or for an ATM to deposit their check? With direct deposit you get your funds right onto your Control™ Prepaid Mastercard®, so they're loaded and ready to use.2

Know you've got your tax refund

We've already covered that checking your mailbox isn't exactly a fun activity. With direct deposit, you can sign up to get notified your tax refund arrives, putting you on the fast track to using your funds.

Get your tax refund faster3, period

The IRS is 100% on board with direct deposit. So much so that their website is plastered with messages that highlight the fastest way to get your tax refund is through direct deposit. With COVID, getting your refund via check has slowed down even more, with the IRS advising that it can take up to 21 days to receive it.
How to set up direct deposit for your tax refund
Direct deposit doesn't cost you a cent to set up, and it's literally just a few steps. Here's how to get started:
If you don't have a Control Prepaid Mastercard already, click here to get one mailed to you. Make sure you activate your card and verify your identity2 so it's ready to go!

Log in to the Control Card Mobile App4 or the Online Account Center to get your Account Number and the Routing Number for your Card Account.

Select direct deposit on your tax form and enter the numbers you grabbed in step two.
And that's really all there is to it! Get your tax refund faster3, and stay on top of when it arrives by signing up for direct deposit on your Control Card. Best of all, your card comes loaded with other perks, including rewards. Just saying: When was the last time a paper check did anything for you? Direct deposit is where it's at, so jump on it!