Saving
How To
Money Management
How to slay while you shop
(and save!)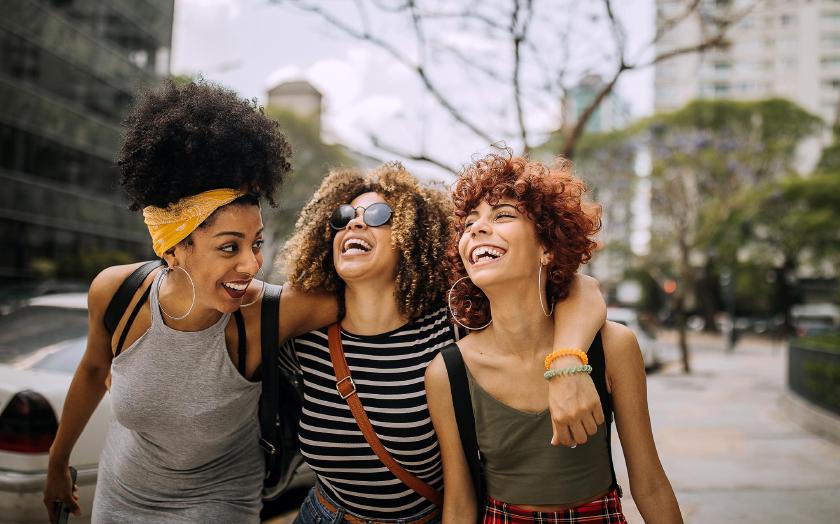 You've probably seen more than one budgeting tip that tells you to curb shopping when your budget gets tight. And while that's definitely true, let's be real – sometimes you just want to spend a little money on yourself.
If you're in the mood to get your shop on, there is a smarter way to do it. In fact, we've come up with 8 ways that can help you slay while you shop and how you can avoid tricks and traps retailers may use to get you to spend more.
Shop with a list

This tip works best when you're shopping for things you need. Shopping with a list at the grocery store is a great way to help you stay on budget, get everything you need for the week, and it can help you avoid the temptation of those treats that both your wallet and your waistline don't need. But you can also shop with a list anytime you're going for a shopping trip. In the market for a work wardrobe upgrade? Remind yourself what you've got and what you need, and try to limit purchases not on your list to 1 or 2 items, max, while staying under your budget.

Avoid spending more for free shipping

This is one of the most common tricks online stores use. No one likes to pay for shipping, we get it. And it just feels so easy to add more to your cart to kind of, sort of, save. Retailers are banking on this mindset – getting you to spend more than you need to. There is a better way! A few better ways, actually.

Check to see if you can ship to a retail location for less (or maybe even for free).
Ask a friend if they need anything from the store that they can pay you back for; that way your cart total will qualify for free shipping without costing you a thing!

Track pricing to get the best deal

Price trackers exist all over the internet to help you get the best price. Camelcamelcamel is a popular Amazon tracker than can show you a product's price history, and also lets you set an alert for when something you want has dropped to a price you're cool with paying. Not shopping at Amazon? There are tons of other price trackers out there, but keep in mind – price tracking usually works best if you're shopping for an item that you're not in a rush to buy, and isn't going to sell out.

Head to the back

Shopping in person? Retailers will put their newest (and non-discounted) items right at the front to attract you. But savvy shoppers know the back corner is the most likely the best place to score great deals. Put on blockers and zip your way to the rear of any store first to see if you can find what you're looking for and you could be saving big bucks.

Check resale marketplaces

See something you love? Find out if someone else loved it before you by checking out online marketplaces, including all-in-one markets like Facebook Marketplace, eBay, and Craigslist, or fashion-focused sites like Poshmark, ThredUp, and Vinted. You can score amazing deals on these sites, plus help keep items from heading to the landfills – a more earth conscious choice than buying new!

Sleep on it

We've all been there. You see the perfect thing online or in-store and your heart starts racing and it's so easy to just buy it on the spot. But sometimes a little space can be just the thing to get over your shopping crush. If you're really in love with an item, see if the retail store can put it on hold for a day, or add it to your cart online. Sleep on it, then see if your heart's all aflutter the next day – then give yourself permission to buy it if the price is right for your budget.

Do your research for big purchases

If you're buying something like a pair of sneakers or a t-shirt, you probably don't need to do a whole lot of research going in. But if you're in the market for something bigger, like furniture or electronics, make sure you've done your homework before you hit the stores. Salespeople are trained to talk you into buying specific products and brands, and they may not always have your best interest (or budget) in mind. Try to separate the marketing mumbo jumbo from the features you care about to avoid overpaying. If you're dealing with a pushy salesperson – walk away! See if you can buy an item somewhere else or ask to work with someone else at the store.

(Almost) always check for discounts

Before you hit 'checkout', make sure you take a quick look around to see if you're missing out on any instant savings. Online, this could include coupon codes or for signing up for a brand's newsletter to unlock a welcome discount. Check out plugins like Honey to help you stay on top of coupon codes almost anywhere you shop. In stores, keep your eyes and ears open for special offers and promotions. Some places will offer promotions and savings that can only be accessed by opening a new store credit card. Remember, always do your research and consider alternative options before signing up for a new card just to save a few bucks.
Marketers and retail managers have a whole bag of tactics to try to get you to spend your hard-earned cash. Don't forget, when you save money and spend less - you'll feel like a winner every time!