Tips on Saving for the
Most Common School Expenses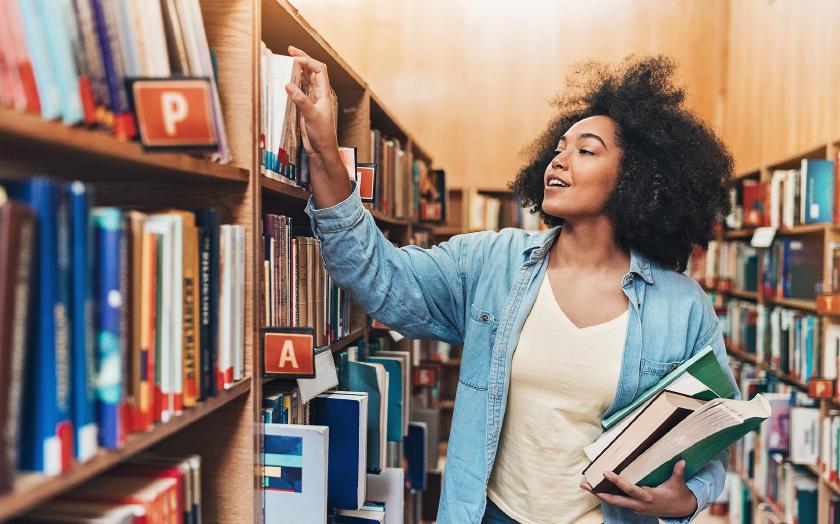 Education is a blessing and truly the best thing any of us can do for ourselves, and our kids. But while school can be accessed for free, it doesn't take long for the other costs of being in class to add up.
We've broken out some of the most common sneaky school expenses that can creep up on you as a parent or student if you're not careful. This guide will help you either budget or find a cheaper way to tackle school expenses altogether.
Saving Tips For the little ones
When your kids are in elementary or middle school, most expenses are typically related to them growing up so dang fast. How is it possible they need two pairs of new gym shoes in a single year?! But those small expenses can pile up mighty fast, particularly if you aren't planning for them. The trick is to save ahead of time and shop smarter as much as you can.
Save on School supplies and uniforms
Kids love shopping for fresh new school supplies. Parents? Not so much. If you find that end-of-summer hit to your finances a bit of a burden, the good news is you've got options on how to save.
Do an inventory at the end of the school year to see what's reusable again for next year; empty out every corner of your kids' backpack, you never know what unused pack of pens or erasers they've got tucked away.
Visit your local dollar store for disposable basics they'll rip through anyway, like pencils or paper. Save funds for any necessary splurges you'll get more mileage out of, like a new pair of gym shoes or a backpack.
Check second-hand stores and online marketplaces for school uniforms. Many kids will only wear them for a year or less while they grow, and if they have multiple copies, some of them will be in excellent condition.
Look out for school supply drives, or contact your school to ask if they have any type of school supply donation program.
Start saving for school early
If your kid is just starting out in elementary school, it might feel unreal to imagine them heading off to college in a dozen years. But that time will sneak up sooner than you can believe it. The real trick of tackling hefty college fees is to start saving funds well before you need them, letting the interest stack up.
Open a 529 plan to save for your kids' higher education. It's a great way to reserve funds for this specific purpose, instead of dipping into your own savings.
Ask friends and family to donate to the 529 plan instead of yet another gift for the holidays.
Or, ask friends and family to hand over $20 when it's your kid's birthday – put half in the 529 and put the rest towards a big ticket group gift.
Plan Ahead to Save on Field Trips
There's no doubt that field trips are a highlight for any school-aged kid. But while a school-subsidized trek to the zoo or museum can be cost-free, there are bigger trips – like to a theme park – that can give any parent a bit of sticker shock. This is doubly true if your kid is part of band, theater, choir, or sports, where traveling – particularly to tournaments – is simply the norm.
Put away a small amount every week in a 'kids rainy day fund'. You should always have a cushion that'll support semi-expensive outings this way. Try using a Control™ Prepaid Mastercard® Optional Savings Account to earn up to 5.00% Annual Percentage Yield.1
Talk to the school about the financial strain a trip might cost you and see if there's any funding available to subsidize the expenses.
Saving Tips for high schoolers
High school has some hefty expenses that are unique to this age, on top of the fact your teen is probably going out and spending money with friends way more often. Right when they're spending freely, they've also got to start thinking ahead – and it's your job to guide them.
Save money while Prepping for prom and graduation
Senior year can be a serious budget buster. Grad rings, photos, and school paraphernalia are just the tip of the iceberg. Add to that all of the prom expenses – dresses or tuxes, hair and makeup, photos, tickets, corsages, and more – and you've practically got to set aside a miniature wedding budget.
If you are going to pay for part of graduation expenses, commit to a certain dollar amount upfront. Your teen will have to learn to work within that budget, or find a way to earn the rest themselves.
Instead of grad gifts, ask relatives to chip in for graduation expenses.
Check out charities like Becca's Closet, Operation Prom, Fairy Godmother's Inc., or LoveToKnow to get a second-hand or even new dress for free. Or shop a consignment store locally. Given the dresses are usually only worn for one night, many are in flawless shape.
Save with scholarships
College is almost certainly on the mind of most high schoolers at one point or another. Beyond getting into school and figuring out financial aid, the next most important thing a budding scholar can do is figure out what scholarships they might be eligible for. Many companies and organizations have a scholarship mandate – some of which can go unfulfilled if they don't make it to the right eyeballs. Do research to find scholarships with limited competition and take some financial pressure off after graduation.
FastWeb College Scholarship is a helpful app that breaks down everything from tiny bursaries to full rides. Explore to find which ones your child is eligible for based on city, region, college, age, profession, ethnic group, interests, sports, religion, gender identity, and more.
Set up a profile on Scholly.com and get matched with scholarships that your child is most likely to qualify or be competitive for.
Ask the school guidance counselor about key scholarships they think your child might be a good fit for.
Saving Tips for college students
Of course the biggest expense or financial consideration for most students is definitely going to be tuition, particularly if you've got student loans in view. But there's lots of other things to think about as well, including ways to create some breathing room with a student shoestring budget.
Try to save on living costs on top of tuition
There's a reason why ramen is famously popular with the college-aged crew – it's cheap! When budgeting for college, it's important to look beyond just how much tuition, or even tuition and housing will cost.
Remember meals, toiletries, and possibly transportation (including trips home) will all still need to be factored in.
Look at the big picture when deciding whether to stay on campus or off. You might find an off-campus apartment for a fraction of the cost of student housing, but add on a bus pass and no meal plan and the expenses might end up leveling out.
Consider staying close to home – or literally living at home – while you go to school to save a bundle.
Save by being a student
The good news? Pretty much everyone knows students are broke. So long as you have a student ID card, you'd be amazed at how many places offer student discounts.
Always ask before making a purchase if a business (including restaurants) has any kind of student discount.
Check out popular apps to track down discounts at popular retailers. Hint: Don't just stop at one; many discounts will vary or be exclusive to a single platform.
Apply for student plans, accounts, and rates on common expenses like your cell phone, internet, car insurance, banking, or credit card.
With the Control Prepaid Mastercard, Cash Back Rewards2 are available to everyone, not just students. Make sure you check what offers you've got to save at stores, restaurants, and other service providers.
Save on book costs
Universities are still hopelessly devoted to textbooks, even in the digital age. Luckily there are more ways than ever to save on big book costs.
Online book stores not only disrupted the book market, they've taken a serious bite out of the second-hand book – and textbook – industry. Look online and take a peek at the second-hand section for steep savings on everything from fiction books for English classes to technical textbooks.
Try the app for campus books that lets you buy, rent, and sell textbooks all on one platform.
Scour your on-campus or local used bookstore before buying new. If possible, ask the store to keep an eye out for specific titles for you.
Consider book sharing with a roommate or friend (particularly if one of you is a speed reader or if you're taking the same class in different semesters).