Black Owned Business
Buy Black
Interview
Business Spotlight
Black-Owned Business Spotlight:
Lux Pad Interiors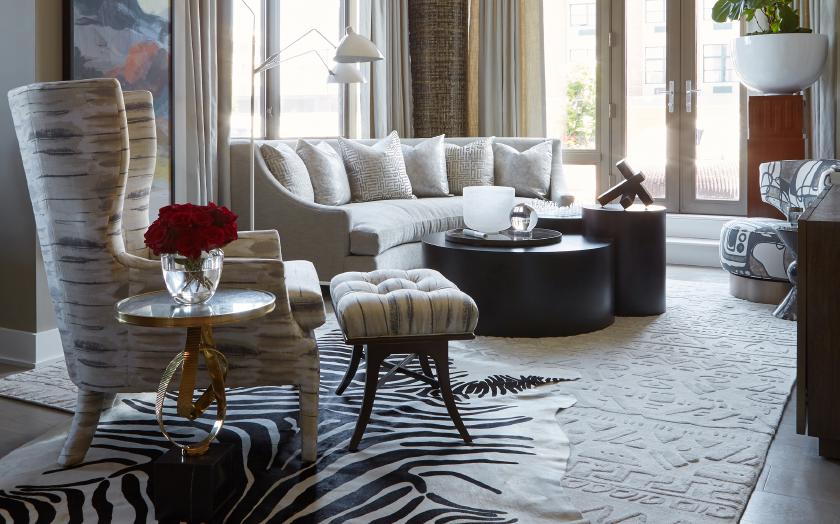 Meet Tamu Rasheba Green, owner of Lux Pad Interiors, an interior design company based in Brooklyn, NY. Tamu shares her business's inspiration, money, having faith, and how COVID has impacted her. Read more below: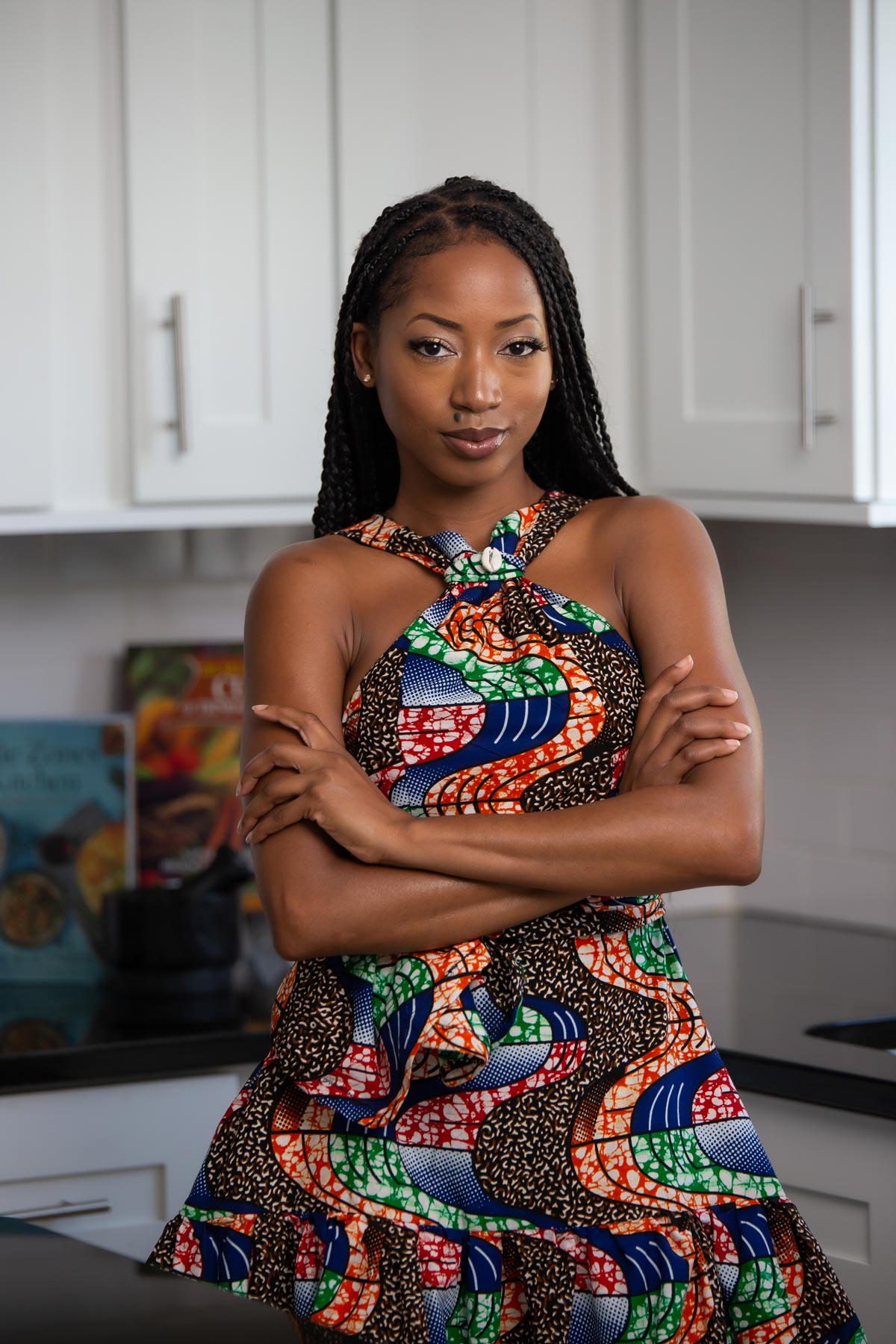 Tell us a bit about yourself and your business.
My name is Tamu Rasheba Green. I'm an interior designer and the principal designer of Lux Pad Interiors (LPI), a full-service interior design firm based in Brooklyn, New York, with a satellite office in Atlanta. I started LPI in 2014 while working at another design firm. I worked for myself part-time until I made a full-time switch in 2015.
What were some of the difficulties of balancing your day job with LPI at the same time?
The time restrictions. I would work full time and then come home and work in the evenings on my personal projects. I was fortunate enough to have a supportive employer who accepted me opening my own business and allowed me the freedom to handle urgent matters that occurred. I worked for her three days a week and then worked for myself two days a week. It was a great schedule!
What drove or inspired you to start your own company/business?
I decided to be an interior designer while I was a student at Georgia Southern University; although, as a sophomore I was still "undecided". When it came time for me to finally decide, I looked at the majors' list, and saw interior design. It was the first time I saw interior design as a career choice. I was raised with interior design; my mother sewed our drapery panels, bedding, reupholstered the sofas, and created our lampshades. I grew up going to the fabric store and coordinating fabrics. I was heavily involved in decorating my room, and my mother often assisted me.
I always knew I would do interior design in some sense, but I thought of it how it was introduced to me: something to do in your home for yourself and your family. People would ask my mom to help design their home, but she never said yes. It didn't even dawn on me that this could be an actual career choice until I was at school looking at that list of majors. Also, I happened to be in one of two public schools in the state of Georgia that was accredited by CIDA (Council for Interior Design Accreditation). It was meant to be.
I always knew I wanted to do something creative, but I also knew I wanted to make money. So, I felt like this was the perfect middle ground where it was a legitimate business, and I could express my creativity. To accompany my major in interior design, I minored in business to round myself out.
Did you have financial backing when you started?
Not necessarily. The good thing about interior design is the overhead cost is not astronomical; we're selling a service, our time. I needed to purchase items to help my business run more efficiently (software, printers), but I did have a part-time job that made it possible to buy those things. Initially, the investment was small.
At the time, my employer received a large lump sum of money to start her business, and I thought that was amazing. Even though I didn't have that, it didn't discourage me. I just grew with my business, and I still do to this day.
The good thing about interior design is that you can start an interior design business with low overhead, and basically, you need that first project to get started. After that, you have to pay for a photographer, which is also expensive. Once you have that first project and some good photos to attract clients in, then you're good to go.
At what point did you decide to leave or that you were financially ready to step out on your own?
I did not have any savings in place, and I was kind of living paycheck to paycheck and took the leap. Most months in the beginning I had no idea how I would pay rent, but I did somehow. Thankfully, I always got a new project or check right on time. When I look back, should I probably have had more of a plan? Yes. It would have been nice for sure if I had rent money saved up, but honestly, with working part-time, the expenses of starting a new business, and living in a costly city, I had to take a leap of faith or wait forever, you know? It was "go big or go home." I was here for a reason, and I had faith that it would work.
Has it been a smooth road?
I wouldn't say it's been a smooth road. There have definitely been some learning lessons in ensuring everything is logistically correct. Initially, I was doing everything myself, which involved tons of learning in a short amount of time.
What were some of the roadblocks or hurdles you encountered along the way?
In the beginning, I had a client who didn't pay me for their purchases. This was my third time working for them, and I felt I could trust them. As an interior designer, you build relationships with your clients, and it's common to approach every client like a friendship, but at the end of the day, it is a business, and you have to make sure to cover yourself. I'm glad I learned it then with that one particular project and that specific budget. Had I learned it later with larger projects and a larger budget, I would have had a lot more to lose.
What did you specifically learn about money during this time?
I learned that your attitude towards money has a significant impact on how much of it you can attract in your life and how you deal with money in general. I also learned that I had to adjust the value I had in myself and my craft. At the beginning of my career, I was afraid to send invoices. I had clients begging me to send them invoices to pay me. I would also try to give away work for free. I had to sit down and ask myself, "why are you doing this?" I think this is an issue that a lot of women have. It's something about having to ask for money. It makes you question your own value.
I eventually realized that I provided a valuable service and worked very hard to create and maintain my business. I value myself and my time a lot more than I did at the beginning of my business, a critical growth factor.
To sum that up, I learned that money represents the value that you're contributing to the world, and until you know and understand the importance of what you have to contribute, you will never make the money you desire.
How has COVID impacted your business?
Interior design is one of those rare industries thriving in the era of COVID due to people being in their homes more. I've been getting many more inquiries (more than I'm able to fulfill as a small business).
What are three business tips you would give to someone who wants to turn their side hustle into their primary income source?
Start investing in your business with whatever you're getting from your full-time employment. If you have even $100 of disposable income after you're done paying your bills, that needs to be set aside for your business.
Set a deadline or goal date for when you will switch over to having that side hustle be your full- time gig.
Get some education. I took a 16-week course on opening a business before starting LPI. I felt like this was very instrumental to my success and gave me the confidence to step out and go full time.
Any other financial tips?
Hire a bookkeeper and accountant. I think hiring a bookkeeper or an accountant at the beginning to help you get set up with whatever accounting software (if any) that you're using. Having someone to say, "Hey, put away this much for your taxes, and this is how much you need for payroll," is very helpful.
Do some research on accounting and what projections you need to know to figure out your break-even number, and how to make a profit and loss statement to understand how much money you're making. For my first few years in business, I had no idea how much money I was making.
Where can people find and support your business?