Black Owned Business
Buy Black
Interview
Business Spotlight
Own Your Future Spotlight:
Johnathan Sims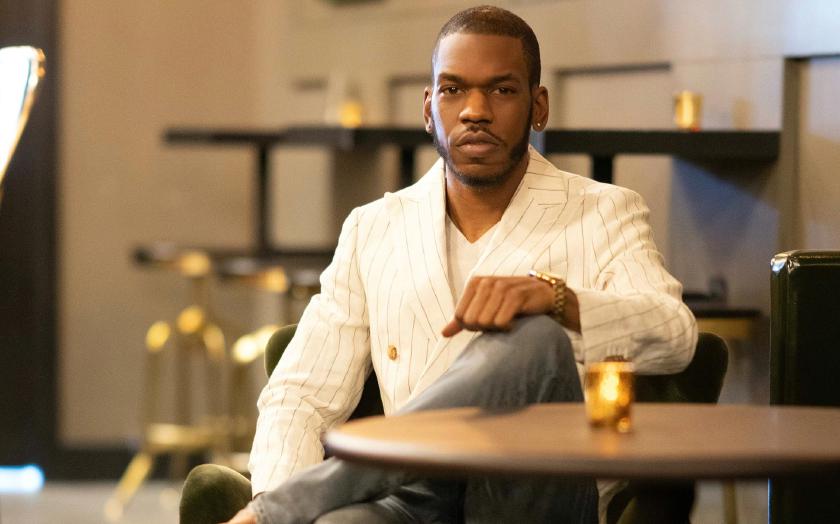 Johnathan "J. Sims" Sims is an Atlanta native and music mogul. As founder and CEO of MC Media Works, his client roster includes Jacquees, YFN Lucci, Rich Homie Quan, 112, Jagged Edge, CyHi The Prynce, and more. Inspired by Sean "Diddy" Combs and Steve Jobs, J.Sims continues to elevate both brands and individuals into spaces to thrive. We caught up with him to catch gems of wisdom around the success of his company and client brands.
Tell us a bit about your business.
MC Media Works consists of an experienced team of talent managers, business managers, publicists, and content creators. Our collective talent and skill set limits the need for outsourcing, which keeps cost down for our clients without sacrificing results.
How did you go about creating a space for yourself while also bringing others into the fold?
After returning to Atlanta from college, I immediately connected with fellow classmates and graduates of Georgia Southern University to form MC Media Works, and we stayed committed to hiring fellow graduates initially. It's important to build a community of like-minded people and rise together.
What obstacles did you face when starting your business?
For me, I learned that my negative thoughts held me back, and kept me procrastinating. Overcoming my own thoughts was essential to my business progressing.
What obstacles have you faced in the last year?
I consider all of my obstacles to be lessons. One of the most significant lessons I learned in the last year was that in order to be successful, you have to be able to work through change.
Covid-19 had a dramatic impact on the music industry. Managing canceled tours, dealing with disappointment, and transitioning from sold-out concerts to virtual shows and parking lot performances was difficult, but ultimately we were able to come up with creative ways to bridge the gap between pre-Covid life and our new normal. We just had to be open to new ways of doing things and be able to pivot.
What money lessons will you be taking with you into the rest of 2021?
Creating a proper business plan for any endeavor is an essential lesson I'll be taking with me from 2021 forward. You have to do the work to ensure you can operate properly and make a profit – it's easy to start marketing on social media, but you have to have a clear plan first. Otherwise you may have a lot of followers, but nothing to show for it.
What financial advice do you have for up-and-coming entrepreneurs?
Financial literacy is very important. I worked hard for my money, so I made it my priority to learn where to spend it and how to use it to best benefit my personal and business needs. Being diligent about where my money was going was crucial for me in terms of building my business.
Also, have a clear goal or goals in mind. You can go anywhere with a map, but you need to visualize the destination. You are in the driver's seat, you just have to know where you want to go.
Final tips for achieving and maintaining success?
Two things I live by are: 1) Writing down goals and 2) Creating a daily schedule. These are essential!