Financial Health
Money Management
Why Direct Deposit
Is Everything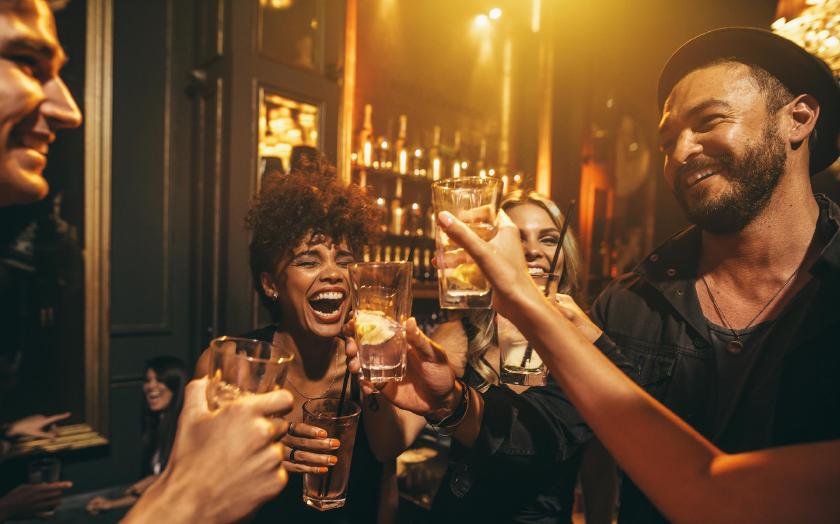 If you're not on the direct deposit train already, don't sweat it. In just a few minutes you can set up direct deposit for your paycheck or any government benefits, and then presto – money just shows up on your Control™ Mastercard1.
Still need convincing? We've rounded up some of the top reasons why direct deposit can help you keep pace with your financial needs.
#1: Save time
Before direct deposit, you had to stand in line at the bank or check cashing store to get your check deposited or cashed. Or you might have deposited checks at an ATM, which probably meant you waited even longer for your money. With direct deposit, the money just shows up, meaning no more trips to the bank.
#2: Get your money up to 2 days faster2 with direct deposit
Okay so not having to wait in line or dealing with bank holds is great and all, but how about getting your money earlier? Like up to two days faster2 with direct deposit. That means you can start livin' it up (or paying your bills) sooner AND without the hassle.
#3: It's safer than carrying cash
Some people like to cash their checks and skip the depositing. And we get it – the bank of 'under the mattress' is always going to be there. But it's not exactly safe, right? When you go with direct deposit, your money goes onto your Control Card. And with Mastercard® Zero Liability3 your Control Card can be protected if your card is used fraudulently. The same can't be said for cash – when it's gone, it's gone, end of story. Keep your hard-earned money by putting it on your card.
#4: Stop worrying and just check your balance
Not only can you forget to deposit your check, you can straight up lose it. Our brains are so crammed with other things – so are our bags and wallets! – that it's entirely possible to lose your check, and then have to go through all kinds of hoops to get your employer or the government to issue you a new one. Same goes for having your check stolen. Direct deposit is a safer option to both cashing a check and wandering around with a check in hand – it is transferred electronically from your employer's bank into your Control Card Account.
#5: Thumbs up to go paperless
There's a reason why we send less mail than ever, and part of that comes with other benefits of going paperless. You'll be saving your employer time and money by not having them go through the process of printing out your check and pay statement.4 Less paper is always a good idea, and considering how little you need a paper check (since it usually goes right to the bank) going with direct deposit is usually the better option.
#6: Always know your balance
When you're dealing with cash, do you ever really know how much you've got on hand? If you're waiting on a government check, are you tired of checking the mailbox for it arrive? Direct deposit may solve both of these problems. And you can check your Card Account balance on-the-go using the Control Card Prepaid Mobile App.5
Direct deposit is simple and totally worth it. Need help setting it up? Check out our FAQ. You'll need some basic information to pass onto your employer or to submit to whichever government agencies provide you with benefit checks. From there, simply kick back, relax, and watch the funds roll in!